FLY FISHING TRIP RATES
HALF-DAY TRIP
4 HOURS
2 ANGLERS $450
FULL-DAY TRIP
[FLATHEAD RIVER]
7-8 HOURS
2 ANGLERS $550
FULL-DAY TRIP
[MISSOURI, CLARK FORK, BLACKFOOT, AND SWAN RIVER]
7-8 HOURS
2 ANGLERS $600
FULL-DAY JET BOAT TRIP
7-8 HOURS
2 ANGLERS $700
You will be charged 50% of the total for the deposit, then the remaining 50% is charged on the day of the trip. 
Cancelation policy: If you cancel more than 30 days before your scheduled trip, you will be refunded in full, minus the credit card fee. If you cancel within less than 30 days and it is not possible to rebook the guide for the date of the canceled trip, we retain the deposit of 50%. If you cancel on the same day as the trip, you will be charged the full amount of the scheduled trip. We typically do not cancel trips due to weather. Unless there is a chance of danger, we go fishing. Thank you for understanding!
After booking, you will receive a confirmation email receipt. Expect a phone call a couple of days before your trip date with details on meet time and location.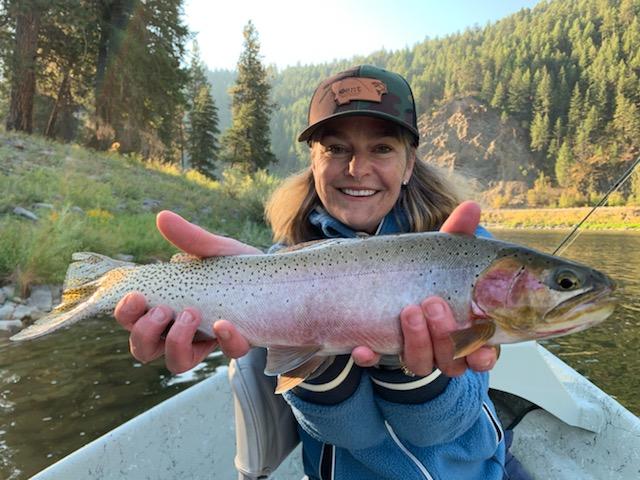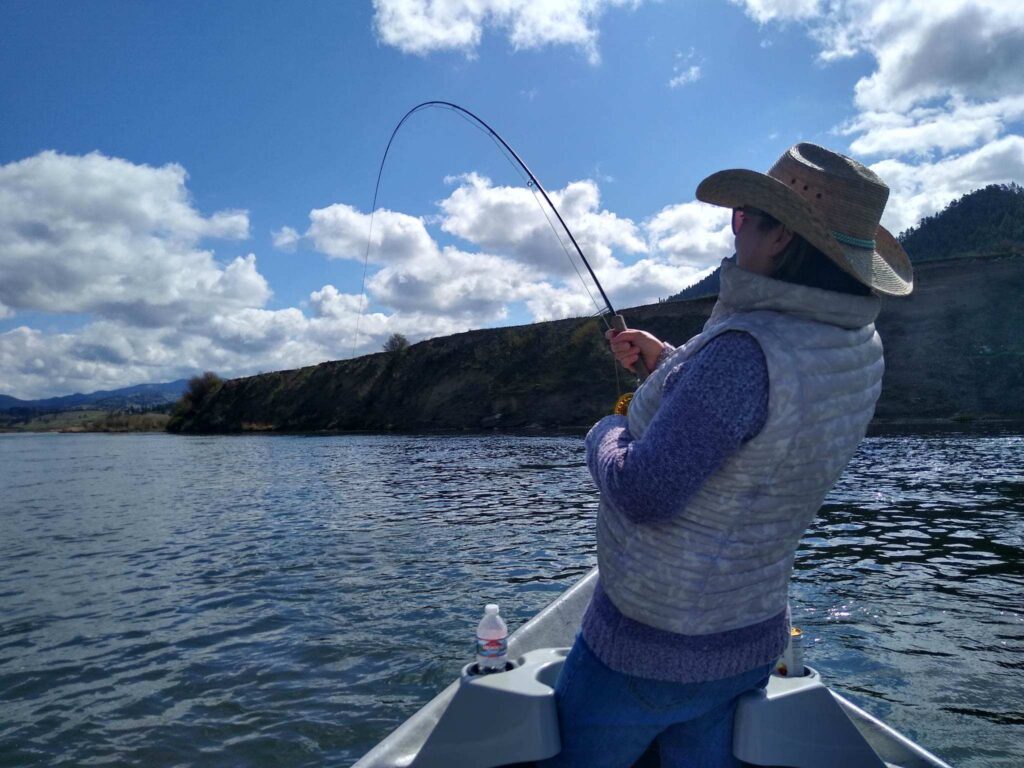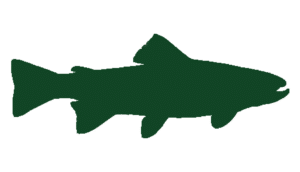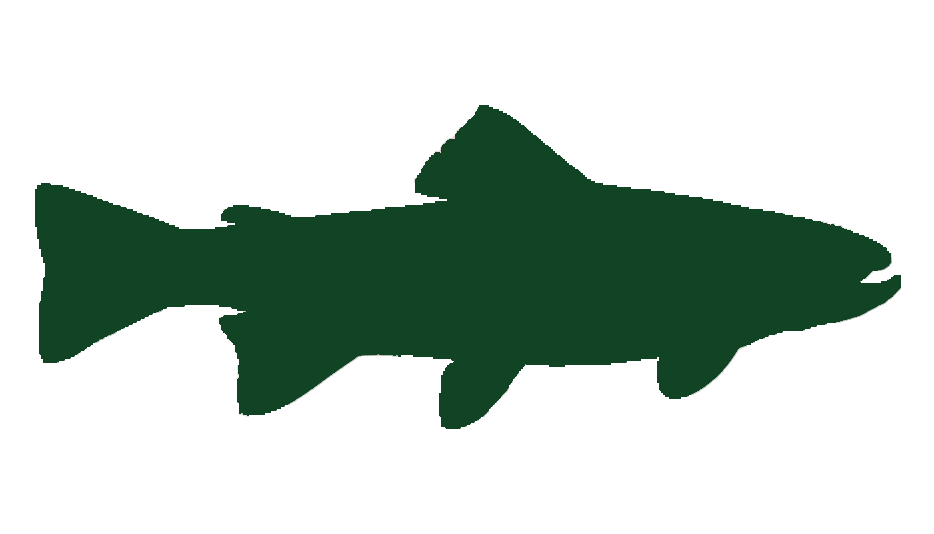 It doesn't matter what your skill level is, Bent Fly Fishing has a guide for you.
For those of you who have always wanted to learn how to fly fish, you have found the right place. Maybe you inherited grandpa's old fly rod and it's just been sitting collecting dust waiting for you to learn, or maybe your significant other is a master at the trade but not the best teacher for you. We are here to help. All of our guided fly fishing trips are executed from either a drift boat or rubber raft on a body of water. We conduct our lessons once the boat is launched in the water and then continue instruction throughout the rest of the trip.  Bent Fly Fishing guides are knowledgeable in all aspects of fly fishing, from reading the water and navigating the boat to tying on flies and netting fish.
For the more experienced angler, our guides can offer insight into the specific body of water that you are fishing as well as our tried and true tactics for getting fish into the boat. Let us know when booking what your skill level is and we may suggest a river with travel.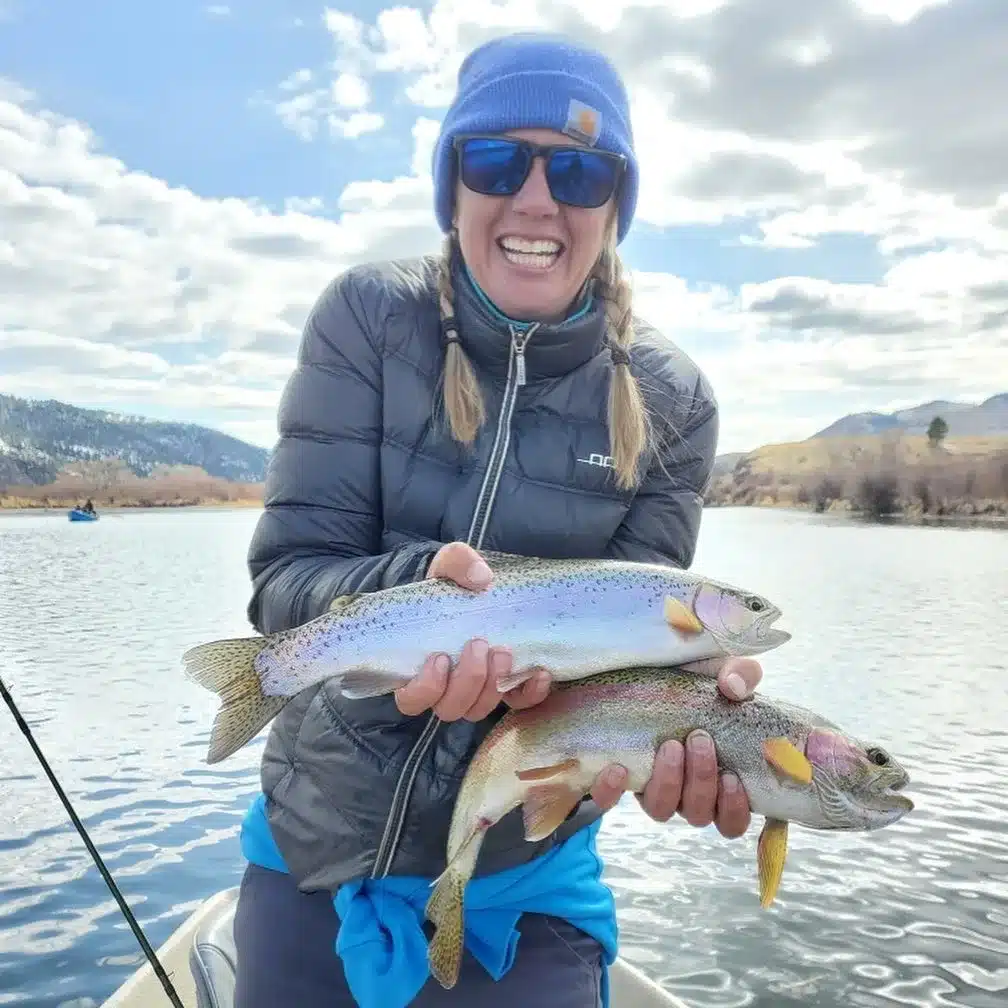 OUR MISSION IS ALL ABOUT YOU. OUR FISHING GUIDES HELP TO CREATE LASTING MEMORIES ON THE WATER. BY SHOWCASING THE MONTANA WAY OF LIVING AND OUR LOVE OF FLY FISHING AND THE GREAT OUTDOORS, WE HOPE TO SPARK THOSE SAME FEELINGS IN YOU!
Most of our fishing trips take place in the western half of Montana, this part of the state is full of rivers, lakes, and streams of all sizes. Native westslope cutthroat trout, bull trout, and whitefish still swim the waters with the addition of rainbow trout, brown trout, lake trout, brook trout, and even some bass in certain places. Trout thrive in the cool, clear waters of Montana where most of the water comes from snow melt. We follow the snowpack levels closely during the winter months as it can impact the upcoming fishing season. Well-timed rain also plays an important role in river health. While the heavy spring rains put can a damper on fishing our freestones, a rainy day in August can be just what the river is craving.
There is always something to learn by spending a day out on the water whether it is fishing or life-related. We would love the opportunity to show off Montana's beauty from our perspective, get ahold of us to get your fishing trip on the books.
Our fishing guides are licensed and insured in Montana and trained in first aid and CPR. Your guided fishing trip will take place on a boat either on a lake or in a river. 
Click to learn more about what to bring and other common questions.
Check out this blog post on what to expect on a guided fishing trip: Going on a guided trip
Anyone over 12 years old that is planning on fishing needs to get a fishing license. You can easily get them online at Montana Fish, Wildlife, and Parks website or many sporting goods stores and convenience stores in the area
Please dress appropriately for the weather. Sunglasses are required but we also recommend a hat, long sleeve shirt, and shoes that can get wet.
*Raingear is always a good idea in Montana*
You must have a valid Montana Fishing License if you are over the age of 12 for the date you will be fishing. The state of Montana requires youth under 12 years old to wear a life jacket at all times in the boat.
We provide lunch on full-day trips, snacks on half days, and plenty of water. Feel free to bring along whatever other snacks you would like.
*BYOB* if you want alcoholic beverages you must provide your own